Couples are always asking me for advice with regards to wedding venues and how to choose the perfect one for their special day.
As I'm the recommended magician here at Redworth Hall Hotel, I've written this quick reading blog just for you!
Choosing your wedding venue is one of the most important items to put at the top of your to-do list and making the wrong choice will forever haunt you.
You don't want that!
I'm going to be blogging a series on wedding venues (where I am the recommended magician) so you can have a go-to place for getting quick information and tips on choosing the right one!
The last venue I wrote about was 'Rockliffe Hall Hotel'.
This blog is all about the beautiful REDWORTH HALL HOTEL!
Redworth is located in County Durham in the North East of England and is situated on 26 acres of lush green grounds! These are the perfect backdrops for your photo shoots on the day itself. You will be spoiled with the natural scenery here!
The hotel IS GORGEOUS! It's a 17th Century Jacobean Manor House with a 4 star rating boasting a whopping 143 bedrooms. Plenty for you and your guests!
Capable of catering for 250 guests, the hall is also used for business and conference meetings but where it shines is as a wedding venue. You'll get access to their incredible on-site Spa Retreats, state-of-the-art gym facilities as well being able to explore their huge landscaped grounds!
Accommodation - The Rooms at Redworth Hall Hotel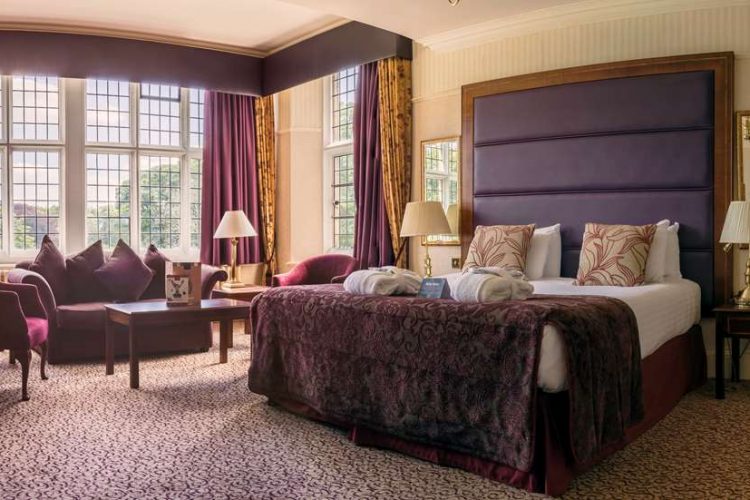 As I mentioned above, the venue boasts 143 luxury fitted bedrooms fit enough to accommodate 250 guests. This means you can have total peace of mind knowing that after your wedding ceremony and evening reception, you will be able to enjoy a blissful night in your chosen room.
The luxury rooms include:
Standard Room

Standard Spa Bath Room

Deluxe Spa Room

Deluxe House Room

Suite

Family Room
Don't be put off by the label 'Standard Room'! Being the lowest in price, it's still loaded with luxury, including WI-FI, tea and coffee makers, en-suite bathroom and incredible views of the grounds!
So you can imagine as the rooms go up in price the features and amenities go up! The higher priced rooms even come with the own jacuzzi baths, separate bathroom and living areas and even luxury robes and slippers!
You're in for a treat when you book yourself here!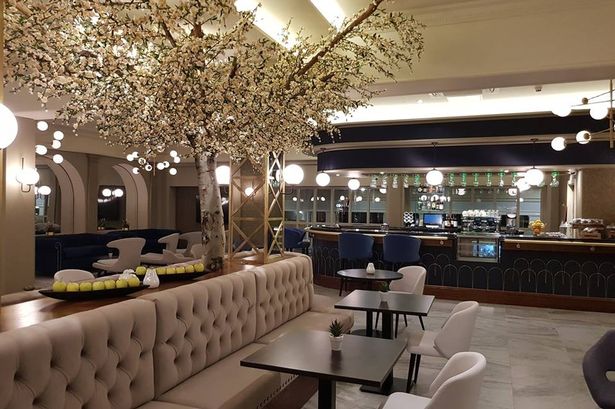 There are two main restaurants at Redworth and also a private dining option where you can dine in certain amazing function rooms within the venue.
The first restaurant is the flagship, '1744 Restaurant', set in the very heart of the hotel. With some of the best a la carte dining in the North East, you're going to be heaven here. They use premium ingredients in their food which are sourced locally and cooked with English and European flavours.
Next up is the Lounge Bar. The Lounge Bar serves up a more lighter menu and a wide choice of cakes, scones, fruit smoothies. teas and coffees! If you're a lover of fish and chips, lasagne and pizzas, finger sandwiches and salads this is your spot!
The Retreat Leisure Club – Spa Breaks and Gym Fitness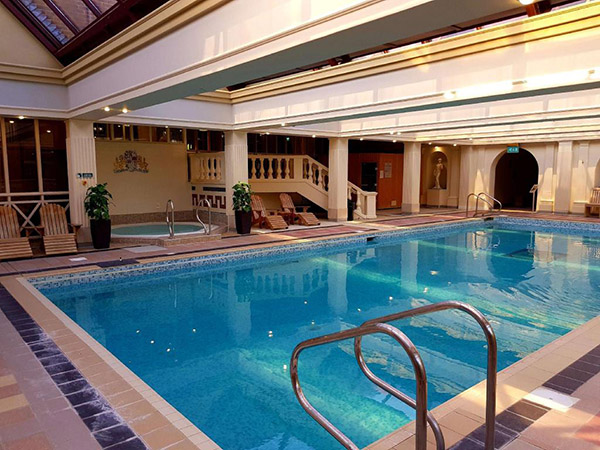 This has to be one of THE gems of Redworth! The Leisure club is broken down into Spa Breaks, Spa Days, a fully kitted out Gym, Special Treatments and access to the Lounge Bar for satisfying those cravings!
The Spa Days have been split into various packages which aim to cater for everyone's needs and include delicious 2 course lunches and massage treatments. The higher the package, the more luxurious the experience!
If you're into body massages, head and scalp treatments, facials and being absolutely pampered, this could be be an incredible part of your wedding experience here at Redworth!
Whilst the Spa Days are just spa DAYS, the Spa Breaks are an overnight stay package offering a full luxurious experience. Including stays in their top rated accommodation (see above), three course meals in the 1774 Restaurant, access to all the leisure facilities and luxury robe and slippers (!), this could be an addition to your post-wedding day!
The great thing about the Spa Days is that they offer mid-week, weekend and Sunday stays, so you can always return and include them as an extended part of your wedding!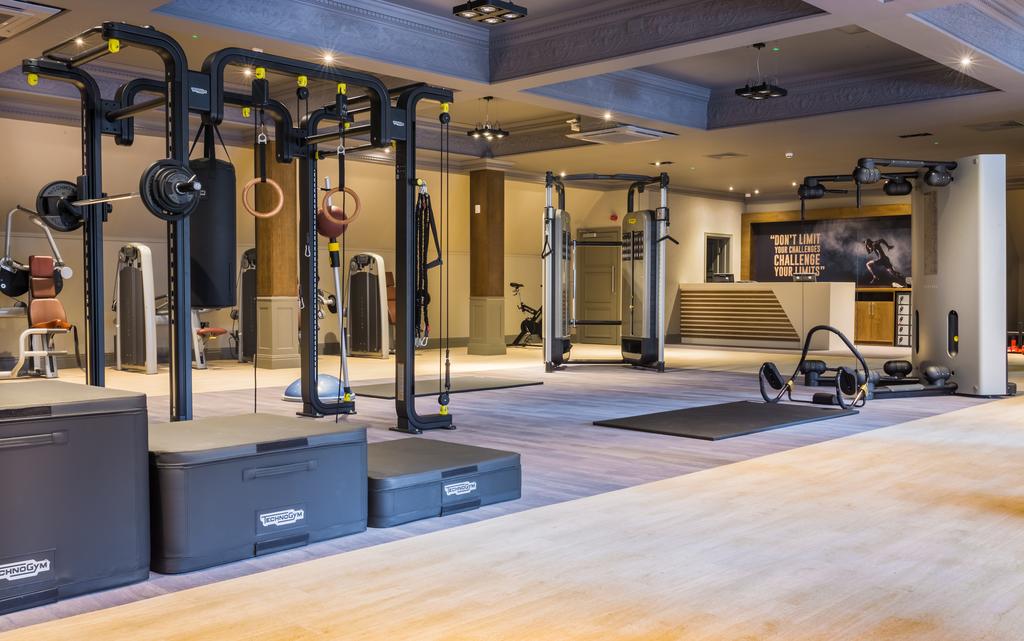 The Fitness Gym is state-of-the-art! For those interested in getting a good sweat on and pumping iron, Redworth boasts and amazingly and professional kitted out gym facility.
What's more, they have personalised plans for each member so you can monitor your progress and not feel too guilty after indulging on the restaurant food!
With top level equipment (from Technogym) such as treadmills, cross trainers, stair climbers, exercise bikes, rowing machines and free weights, this could be heaven for those gym enthusiastic couples!
Yoga and Pilates classes are also offered here as well as HIT training, dance and even Combat Fitness!
Lastly, we have special treatments ranging from facials, full body treatments and nail and hair salon using products from L'Oreal. This is one for those brides who want to not only look but feel their very best!
So, there you have it. A quick introduction to Redworth Hall Hotel and why you should pay them a visit and consider them for your wedding venue.
Their wedding planning is more than capable of delivering outstanding service and will make sure all you have to do is enjoy your special day!
Remember, the venue is one of the most important parts of organising your wedding and you don't want to leave anything to chance.
Redworth Hall regularly holds wedding showcases which I and other fantastic wedding suppliers attend so check out the full list of dates by clicking HERE! 
So, when you get in touch with the venue, make sure to tell them I sent you there! Below are their details:
Redworth Hall Hotel
Redworth, County Durham
DL5 6NL
Email: reservations@redworthhalldurham.co.uk
Phone: 01388 770600