In my opinion, one of the best things you can do, no matter what stage of organising your special and perfect day you're at, is to get yourself to some North East Wedding Fairs!

That being said, it can seem quite daunting! As you walk around the wedding venues, it's hard not to feel like you're getting pounced on and sold to with all the information there is!
However, the majority of good exhibitors are there to help!
At the end of this blog, I have included a short FREE guide to getting the most out of wedding fairs.
I have been to so many of them up here and have been booked by so many newlyweds as their wedding entertainment!
That being said, I am here to help you navigate through it all!
So I know you will find this info very useful!
I have been going wedding fairs for a long while now and my favourites are those run by the very awesome Vicky and Craig from 'Darlington Weddings'!
I caught up with Craig after a very successful afternoon at Crathorne Hall to get an inside view of the people that put these events on…
Andy: When did DW start?
Craig: 2005. Vicky, my wife and co-founder of DW was working in the wedding industry as a weddings manager for a local venue. I had just began a web design company and launched the Darlington Weddings website as a side project (Vicky gets full credit for the idea!).
It was initially a small directory, which simply promoted wedding businesses in Darlington. Little did I know that this little side project would lead to much bigger things!
Andy: Why did you start it?
Craig: I was offering web design and SEO services to local wedding companies, but it was a lot of effort to help them all individually. I thought I could help them all at once by listing them on one site and getting Darlington Weddings to the highest position!
That worked, and continued to function for around 10 years. In that period, Darlington Weddings grew into much more than a website directory – we launched our events in 2010 alongside a Darlington Weddings magazine, which then spun off into a completely new entity – UNVEILED Magazine, which we began in 2013 and sold in 2017.
Andy: What got you into the wedding industry and what did you do before?
Craig: Vicky had worked in the hotel and wedding industry for a while, which is why she suggested the idea in the first place. However, when we launched Darlington Weddings we were actually half way through a year long round-the-world trip.
I think the very first version of the Darlington Weddings website was launched from a youth hostel in Sydney!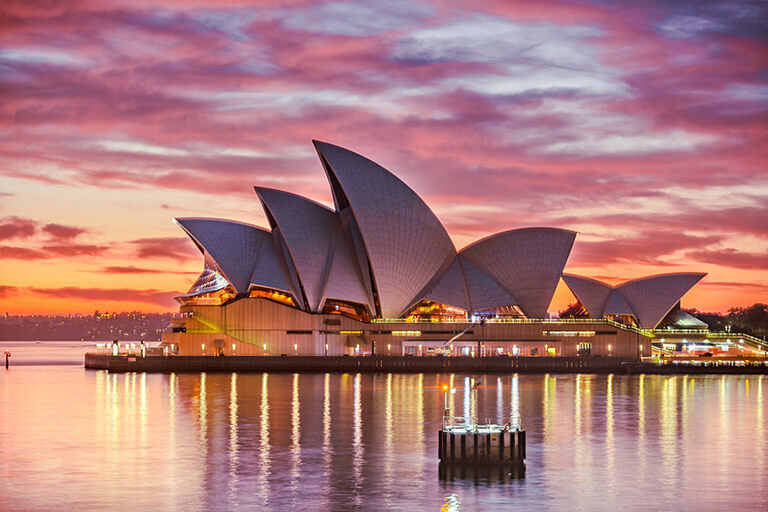 Andy: Tell me a bit about the magazine, how did that fit into the picture?
Craig: Vicky and I had no experience in the publishing industry but, due to demand from our customers, decided to setup DW magazine.
After 4 successful issues of DW I noticed that all of the local bridal magazines were very similar, and nobody was really doing anything different. So we started a brand new wedding magazine, UNVEILED – the first luxury regional wedding magazine.
This was unlike any other wedding magazine in the area back then. We limited the amount of advertising in each issue and spent an absolute fortune to get the highest print perfect quality available.
Instead of using national wedding magazines as inspiration, we looked towards fashion publications such as Vogue, Porter, Harper's Bazaar and even GQ!
Our launch edition featured a black and white cover, with a sliver foil finish – something that had never been done before on a bridal title in the area.
For example, we were also the first local title to take a whole editorial team overseas for a bridal photo-shoot.
After a while of running the magazine, I hired a fantastic editor who helped us push the boundaries even further. We grew from a North East publication to one that covered the whole of the UK – including some of the biggest bridal events in cities such as London, Newcastle and Manchester.
Julia, the editor, made an offer to buy me out in early 2017, which I accepted in order to focus exclusively on the North East wedding industry again.
I'm delighted to see UNVEILED magazine going from strength to strength under Julia's leadership.
It's amazing to see a product that began as a blank document on my computer screen turn into one of the best wedding publications in the country. I continue to follow and cannot wait to see what the future holds for UNVEILED!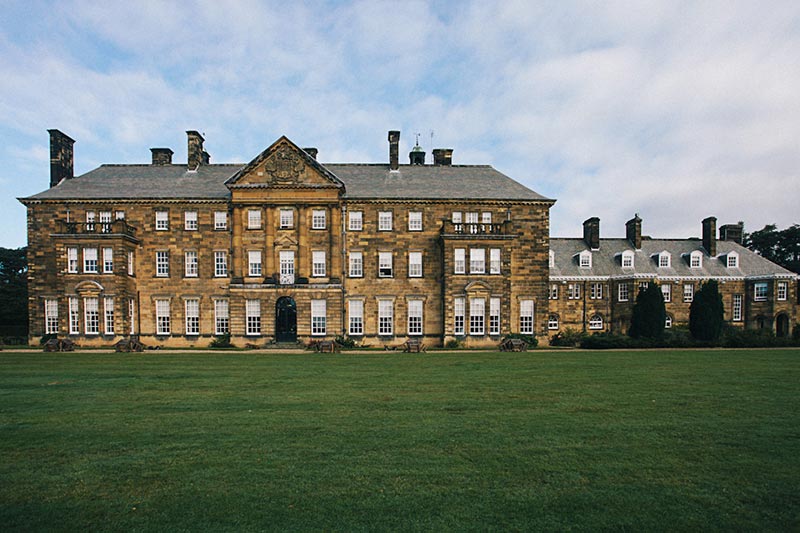 Andy: There are so many North East wedding fairs now, ran by different organisers and venues. What do you guys do to make sure your fairs are extra special?
Craig: All of our events are free and open to enter – even our massive events such as the North East Brides Wedding Show we recently hosted at the Northern Echo Arena!
We host our events at some incredible wedding venues, and we only invite suppliers of the highest quality.
We were also lucky enough to team up with House Of Fraser, Darlington, who sponsor our free bridal goodie bags.
Andy: With all your experience in weddings and wedding fairs, what would be your biggest advice for brides and grooms to get the most from your fairs?
Craig: Make sure you speak with as many exhibitors as possible. Some couples come to our events but do not approach many of the exhibitors, instead opting to simply pick up business cards and flyers for their info.
It's important that you 'click' with the people you choose for your wedding day and therefore meeting the suppliers at the wedding venues is a much better way to build a shortlist of wedding suppliers than simply browsing Google or follow wedding industry experts on Facebook!
Some of the suppliers, such as your wedding photographer, will be with you for the majority of the day.
Andy: What's new? What projects are underway?
Craig: We recently launched North East Brides, a sister events company to Darlington Weddings.
The North East Brides brand is for our bigger wedding shows, such as the Northern Echo Arena, Riverside Stadium and our Redworth Hall Wedding Fayre
I'm also currently in the beginning stages of a new wedding-related startup, but I'm not open to divulging anything about that just yet!
So, after reading that, leave the house and get yourself to some wedding fairs and let's talk about your wedding!
Check out my wedding fairs page or contact me for more information and see when the next and nearest wedding fair to you is!
Keep in mind that some fairs require you to register first.
I will be at the following wedding fairs below! (Click on a date for more info!)
Make time, come and say HI and get a little taster of my amazing magic!