How to survive North East Wedding Fairs!
He popped the question.
You said yes.
And now you're at the stage of planning THE Wedding of the Year!
From all my experience with talking and helping soon-to-be newlyweds prepare for the biggest day of their lives, I wanted to put together this blog to help you YOU out.
Here is where the rubber meets the road of getting your wedding underway and yes, it can be daunting and stressful!
Especially as you realise everything that is involved behind the scenes with a planning wedding.
From the booking of the venue, finding the perfect dress maker to the best cake baker, top photographer, table cloth designer and even…
(*cough cough*), the magician!
There are countless horror stories of couples bickering, fighting and even splitting up over the wedding plans!
Soon-to-be-wives being control freaks over every single detail to bored and fed up husbands-to-be who cannot take more questions about how the napkins should be folded.
Simple things can lead to utter disaster.
It's crazy (yet true!).
This is where wedding fairs can totally save you and make everything A LOT easier and (almost) stress free.
How do I know?
I am the chosen supplier at multiple wedding venues (in the North East) and I get to see and talk to many newlyweds navigating their way around at North East wedding fairs.
I have seen couples leaving events with excitement, bags full of brochures and a new sense of 'everything will be alright' type of confidence as they make their way out to their cars.
I have been told many times how weights have been lifted off of shoulders just by talking to me and SEEING for themselves how I will make their day incredible
– of course after I offer them a mini magic show!
Wedding Fairs will help no doubt help you make what's inside of your head more tangible and give you much needed inspiration!
Before I forget, check out Darlington Weddings and also North East Brides magazines both of which I am close with, for more wedding fair ideas!
That being said, let's get on with this!
So, what is a wedding fair?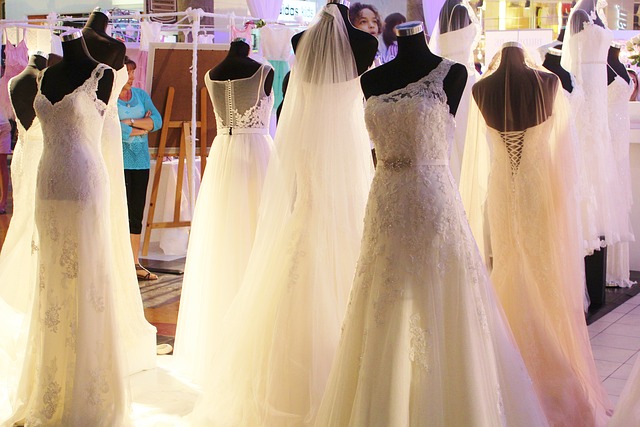 Wedding fairs are events held at wedding venues that put you (the couple) and top wedding suppliers (cake makers, tailors etc) in the same place, creating an environment to meet each other and discuss what you need for your upcoming wedding day.
The host venue is usually arranged so that the suppliers have their stalls and stands around the room leaving you to freely move from one to another and talking all things 'wedding'.
The venue itself will also be dressed as it would be for a real wedding! This is SO good as it gives you clear picture on how things will look on your day! They also have their organisers on hand so get asking questions as they will be very open to help you! 
Keep in mind, some fairs can be small and others like a huge arena!
Don't let that put you off.
There are some incredible suppliers that attend all fairs.
It's just a case of planning your time and knowing what to expect and what you're after, before heading off to the fair!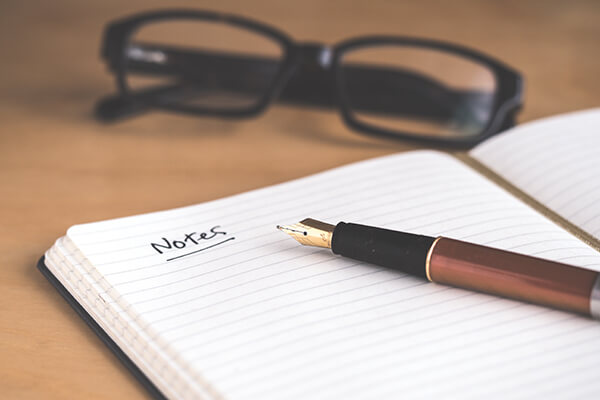 So, once you've found a couple of wedding fairs which sound interesting, grab a pen and notebook and make a list of what you actually want from the fair.
Write down as many doubts/nagging issues you may have too and don't forget to take the notebook with you!
This list will help you keep focused and on track especially if the fair itself is huge and has a boat load suppliers!
See those 8 inch heels over there?
Put them back into the cupboard and take flat the comfy shoes instead, you're going to need them!
Also, don't forget to charge your phone the previous night and clear up some storage space. You're going to be taking a lot of pictures and maybe even calling some people (or husband, if left at home) for advice and opinions.
And very importantly, eat before you go and be armed with a bottle of water and some cookies too (so you can talk a lot and quench your thirst too!)
Long days can zap your energy especially if you're there on an empty stomach, walking and talking.
(Yes, there will be FREE cake samples and maybe even champagne, but you know what I mean!!)
Get yourself a bag too for all the leaflets, brochures and samples which you will be given by the wedding suppliers.
Most wedding fair organisers have a list of the vendors who will be at their show.  Make a note of the list before you come so you know EXACTLY where and who to go to.
You don't want to end up at a fair, walking around for hours searching the place for suppliers who are not even there!
By having a plan list, you'll look like a pro and finish the day with everything you went in for.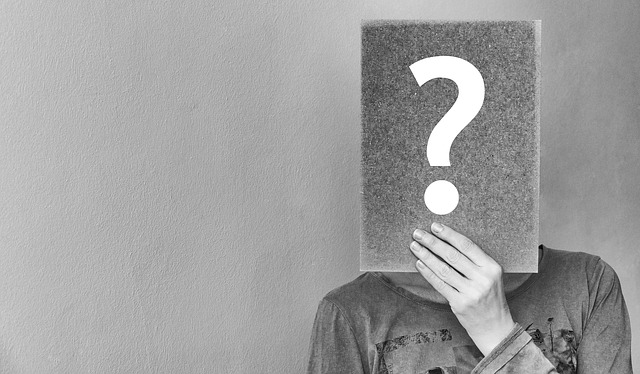 This is usually the BIG question:
– Who do I take?! 
It seems to be true that most women LOVE checking out all the different ideas at wedding fairs, more so than men.
That's not to say that guys don't care.
Most guys are happy to let there bride-to-be take (most of the control) when organising the wedding.
(If you do decide to take your man, I have a killer tip just for you, a few lines down!)
Try this one.
Take your Mother-in-Law with you! As long as you both get on (!), this could be a great opportunity to get to know each other more and have fun together (and get further into her good books!)
Make it a day with your bridesmaids/maid of honour too. Getting their opinions could be a good thing if you're indecisive on some matters.
Of course, they know you very well, (that's why they ARE your bridesmaids, right?) so they play the perfect role in sifting the good and the bad, bouncing ideas off and making sure you choose wisely!
Bonus tip: If you're taking your husband-to-be, make sure he's watered and fed, to avoid the fidgeting and moaning. Take a pack of cookies to nip any moaning in the bud!
(Ever been shopping with a hungry male before? Yeah, not good!)
What about the suppliers?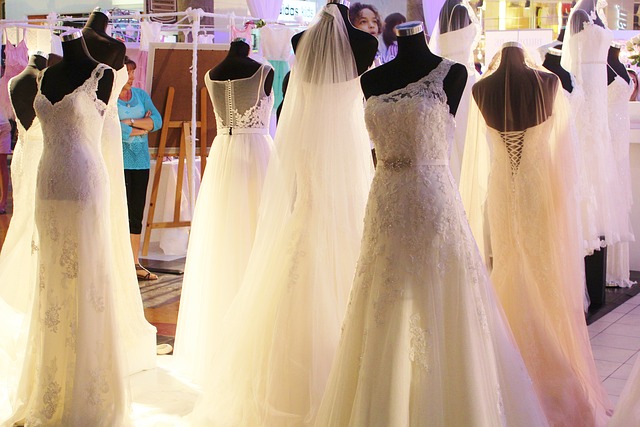 After countless hours, days and even weeks of preparation, wedding suppliers will be like matadors in the arena, waving their metaphoric red flag at you in a bid to win you over to their stand.
And it's a good thing.
The most common suppliers you will come across will include:
– The Wedding Venue itself
– Magicians (myself included!)
– Wedding Photographers
– Cake Makers
– Wedding Dress and Suits
– Tailors
– Florists
– Videographers
– Caterers
– Decoration Experts
– Hair Stylists
– Wedding Bands/DJs/Solo Musicians
That's just a few! There a lot more.
There are some great suppliers at these fairs who have amazing products to inspire and to hopefully make your actual wedding day perfect. 
This is fine!
Wedding vendors have a lot of experience and know what works and doesn't.
Some can be pushy (as expected) but the vast majority simply want to give you the best for your wedding day. However, if you do bump into the odd vendor who may apply some pressure to buy from them.
If it makes you uncomfortable or is not what you want, don't feel pressured.  
Simply say 'thank you' and move on!
So, have a chat with them.
Sample their wedding cake, take their leaflets for inspiration and maybe even give them your contact details, even if you don't go with them in the end.
This can be very useful for you if, for some reason, you need to contact them. Or if your good friend is getting married and you're able to pass the supplier's info on.
People love free stuff!
Some suppliers put on competitions where you can win champagne and even decent discounts if you hand them your email address.
Whilst this can be great, just make sure you're actually entering competitions or giving your email address and contact details to suppliers that you're actually interested in.
No one wants to be spammed by DJ Spammy who offered you free cake, took your email and now sends you his new music playlist every Monday morning!
One final piece of advice for you: Ask for advice!
You're going to be in a room full of wedding professionals who have done this for a very, VERY long time!
They know the ins and outs of weddings.
​Where do I find these Wedding Fairs then Andy?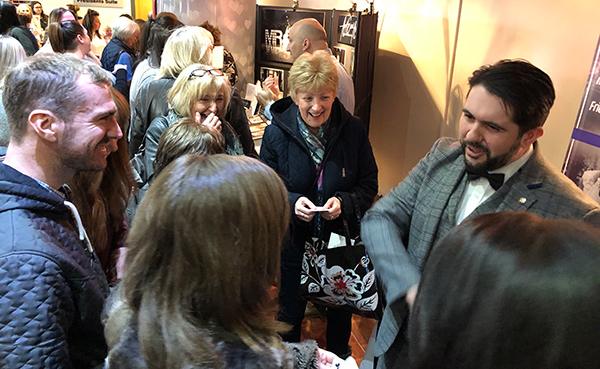 Glad you asked!
Click HERE to check out my Wedding Fairs schedule or just scroll down a bit further and check out the dates.
Send me an email too and let's talk about how to get more from them!
You can also do a Google search "Wedding Fairs Near Me" and you'll get results which will be near you.
That's it.
The secret is to prepare yourself beforehand.
Remember that notebook I recommended at the beginning? You did remember, right?
You're going to be all day with professional who have done this for YEARS!
Whip out the pre-prepared list of questions and get asking!
Suppliers love to chat at these open days, being the pros that they are. Get as many of your doubts answered and have those doubts/issues resolved right there and then!
Good luck and don't forget, get in touch with me through my contact page and let's talk!  
Come find me at a fair near you!
[add_eventon tiles="yes" tile_count="3" tile_bg="1"]
Visit my Recommended supplier page right here!